Hello everyone!! Wowser this week has been a rough one between finshing our move, living out of boxes, work, chasing a toddler and so on, I am ready for a 24 hour nap. One can dream right?! Well, I wanted to make sure I participated in this week's Sunday Social so let me get to it!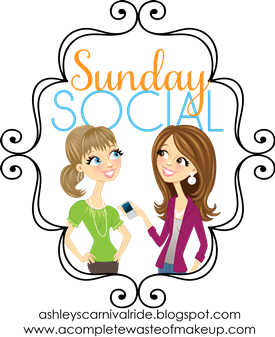 Here we go:
1. What is your favorite TV as a kid? Full House, Saved By The Bell and Punky Brewster!! I think I saw every episode of those shows at least 5 times. Weren't they on like every day of the week?! Because I am pretty sure I watched them everyday. Pathetic I know.
2. What is your current favorite TV show? So many...So You Think You Can Dance, Hit The Floor, The Voice, Revenge, Game of Thrones, Law & Order SVU, Criminal Minds, CSI, Bones, Masterchef and the list goes on...I sound like I have a split personality with the extreme variety of these shows. Haha..
3. Which reality show would you NEVER do? Survivor or anything where I would need to eat funky things. I don't mind physical challenges but I am the pickiest eater, you're luck if you can get me to eat something off the children's menu.
4. Which reality show would you LOVE to do? Any singing competition!! I actually tried out for Idol a few years ago. (That's a whole other post in and of itself).
The crowd in Boston
Me..waiting...
5. What is the TV personality/character that you feel is most like you? Oh gosh maybe Angela from Bones..I feel I am artsy and quirky like her but also like to think I have some intelligence.
6. Which TV character would you want to date? You are all going to think I am strange with this choice but Dr. Spencer Reid from Criminal Minds. I love how smart and awkward he is and is is hot in an unconventional way.

Any one share my tastes?! Let me know!! See you next week!