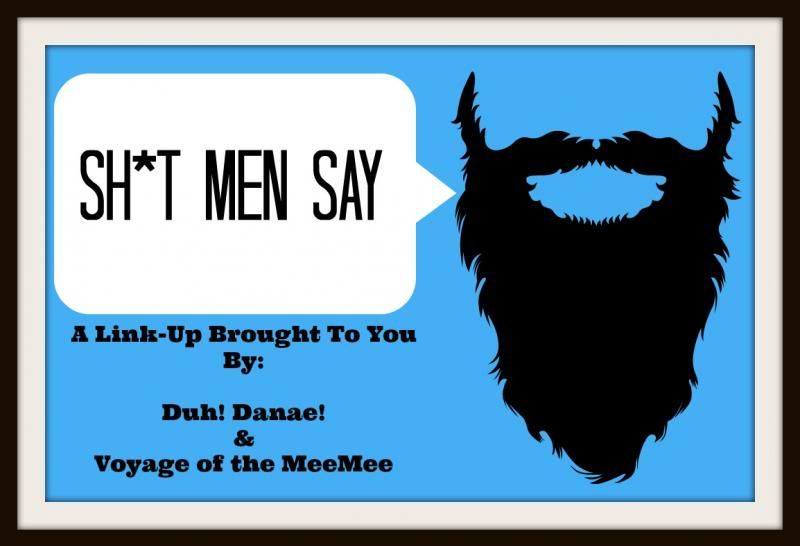 Woohoo! Time for another installment of "Sh*t Men Say." This is always one of my fave posts to write, probably because guys just make it too darn easy.
For this edition I am going to take you back to when the hubby and I first started dating. We went to the movies and saw some movie with Drew Barrymore. The conversation after the movie went something like this:
Me: I just love Drew Barrymore. She's so cute!
Hubby: Yeah, she's alright. She's pretty but she's kinda chunky.
Me: Whaaaat?! You think Drew Barrymore is fat?
Hubby: (sensing my annoyance) I don't know. Who cares? Do you know her?
Me: No but I weigh the same as her (this was actually fact because I read an article a few days prior that gave me that info) and if you think she's fat then you think I'm fat.
Hubby: What are you talking about? You're crazy.
Me: How is it crazy? You said somebody who weighs the same as me is fat.
Hubby: (trying to dig himself out of a hole) Well you are taller than her.
That banter continued the rest of the night. I was so annoyed! Okay, I may have been a bit dramatic in my anger over his comment because I have always been sensitive about my weight but come on..Think about what you say before you say it!! Ugh..Men!! xoxo